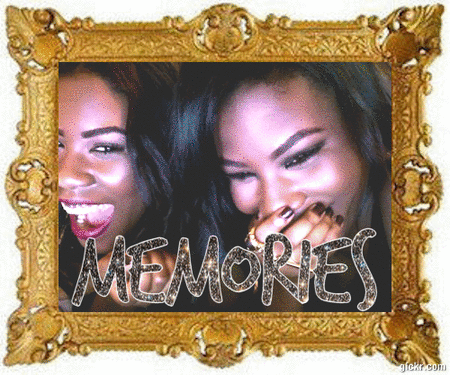 Happy New Year Babe
s! So, Janelle and I just went t
o Universal City Walk to
bring in the New Year. We had soo much fun. Unfortunatel
y, I forgot my camera i
n
my
room on my bed.. So, I don't have any pictur
es. From the night. But, I do have p
ictures that I am going to post of our outfit/mak
eup & u
s
just having fun. I will
post those as soon a
s possible. I
am trying
to figure out w
hich ones I like the most & th
e ones
we want you all to see ;D.
So, I made a list of goals and resolutions that I have for 2011. But
, I th
ough
t about it. And, whenever I make "
New Year Resolutions" I never accomplish them. So, I will just call this list my goals. I am not going t
o stress out about this list. These are just things I woul
d love to see happen in my lif
e in
2011.

I seriously cannot believe that it is 2011 already. It feels like this year went by so fast. I didn't accomplish everything that I
would have liked to accomplish in 2010. So, this year
will be my year a chance to reach the goals that I dearly want to meet.
I hope you ALL had a safe, fun, and just amazing New Year's Eve & day. Below will be my 2011 goals:
Get a job and save up enough money to be able to stay and live in

C

alifornia.
Give my dad at least $300 for everything he has don

e/

bought me to make it possible for me to live here and have the things that I do have.
Become open to love & put myself out there more tha

n I do now.
Eat healthier & Exercise; live a healthier lifestyle in general.
Do Wii Fit workouts regularly: or some form of exe

rcise.
Start and finish writing a story. (I always start, but never finish them.)
Take care of my hair; deep conditioning my hair, was

hing it regularly, and protecting it from heat as much as possible.
Deeply consider going natural for a while. Not forever. (No re

laxers, perms, etc.)
Be more cautious about my spending & save more mone

y e

v

ery month.
Give back

in any way shape or form at least once

this year.
Figure out how I truly feel about my religion. And dis

cove

r what reli

gious category I am comfortable with saying I fit in with. (Whether it is: Agnos

tic, C

hristian, Atheist, etc.)
Wear red lipstick outside of my home.
Start and finish the "365 Project".
Discove

r

what it is that I want to do in my life; as a p

ro

fessio

n.
Enroll in some type of schooling.
Continue to do what makes me happy & keep following my heart.
Learn

to cook different types of food & experience new foods

from different cultures.
Put myself out there to make new friends and meet ne

w people. And let my guard down as much as possible.
Wear a bathing suit outside of closed doors. Preferably at

the

beach.
Wear my hair. No weave or extensions for at least a week.
Travel

; go on a road trip.
Get my first tattoo. Stop talking myself out of it, like I do every time.
Learn to appreciate the people in my life. Be more pa

tie

nt & underst

anding with them.
Try not to stress myself out about money.
Learn

to love myself without any makeup on. (Currentl

y

, I will not leave the house without makeup on.)
Take a hike; explore the outdoors.
P.S. Tell me some of your New Year resolutions/goals. I would love to hear them :)
P.S.S. I started a 365 day challenge. I thought this would be the best way for you all to get to know me & it is a perfect thing to see if I can accomplish this year. Below will be my day #1. I hope you all have a fabulous day & New Year! Much Love . <3
Hopes and dreams: I have plenty. My dream is to own a cute little boutique with my sister. And, I hope one day my family will be extremely happy & won't have a care in the world.
Plans: Just being happy and living life. I plan to also get a job (for a little extra shopping money ;)